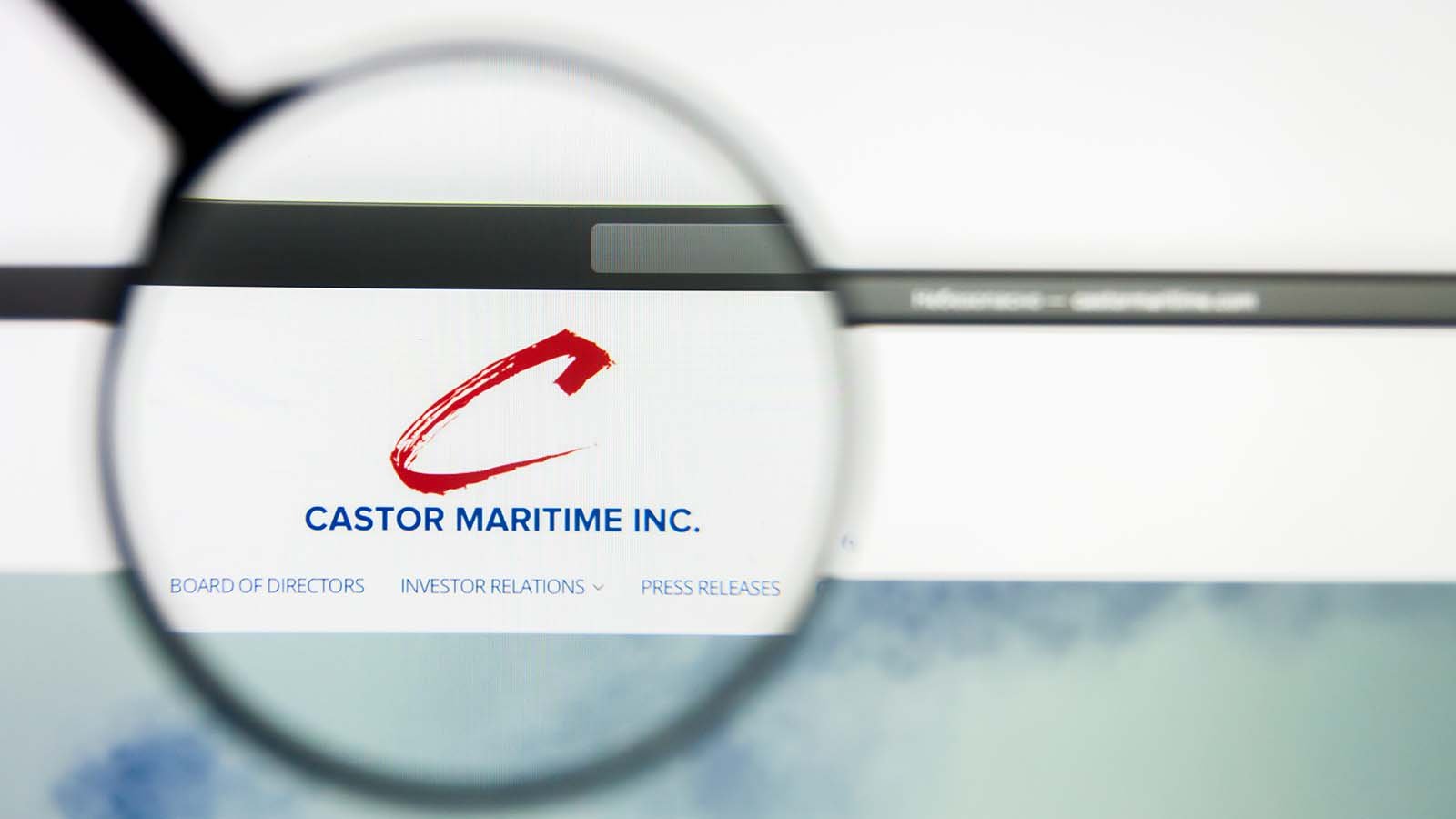 Castor Maritime (NASDAQ:CTRM) stock is taking off on Wednesday after the company releases results for its fourth quarter of 2022.
That report starts with the company's earnings per share of 36 cents. That's a massive increase compared to the company's EPS of 18 cents reported in the same period of the year prior.
To go along with that, Castor Maritime also reported revenue of $69.3 million for the quarter. Yet again, that's a major 15.5% jump from the company's revenue of $60 million in the fourth quarter of 2021.
Results for the full year of 2022 were also solid. That includes the company's EPS of $1.25 on revenue of $262.1 million for the period. For perspective, the company's EPS and revenue for the full year of 2021 were 48 cents and $132 million.
What Else To Know About Q4
Petros Panagiotidis, CEO of Castor Maritime, said the following about today's earnings report.
"2022 was a record year for the net earnings of Castor aided, mainly, by the higher Aframax/LR2 and Handysize vessel earnings following the timely acquisitions we made in the tanker sector during 2021. We enjoyed strong cash flows as our operating cash flow more than doubled in 2022 compared to 2021 to $123.8 million and our balance sheet is strong, positioning us to further pursue our growth strategy in 2023."
With today's news, shares of CTRM stock are seeing incredibly heavy trading. As of this writing, more than 26 million shares are on the move. For comparison, the company's daily average trading volume is about 496,000 shares.
CTRM stock is up 111.6% as of Wednesday morning.
There's more stock market news for traders to sink their teeth into below!
We've got all of the hottest stock coverage investors need to know about on Wednesday. That includes what has shares of Palantir Technologies (NYSE:PLTR), WeWork (NYSE:WE), and Tesla (NASDAQ:TSLA) stock on the move today. All of that news is ready to go at the following links!
More Wednesday Stock Market News
On the date of publication, William White did not have (either directly or indirectly) any positions in the securities mentioned in this article. The opinions expressed in this article are those of the writer, subject to the InvestorPlace.com Publishing Guidelines.