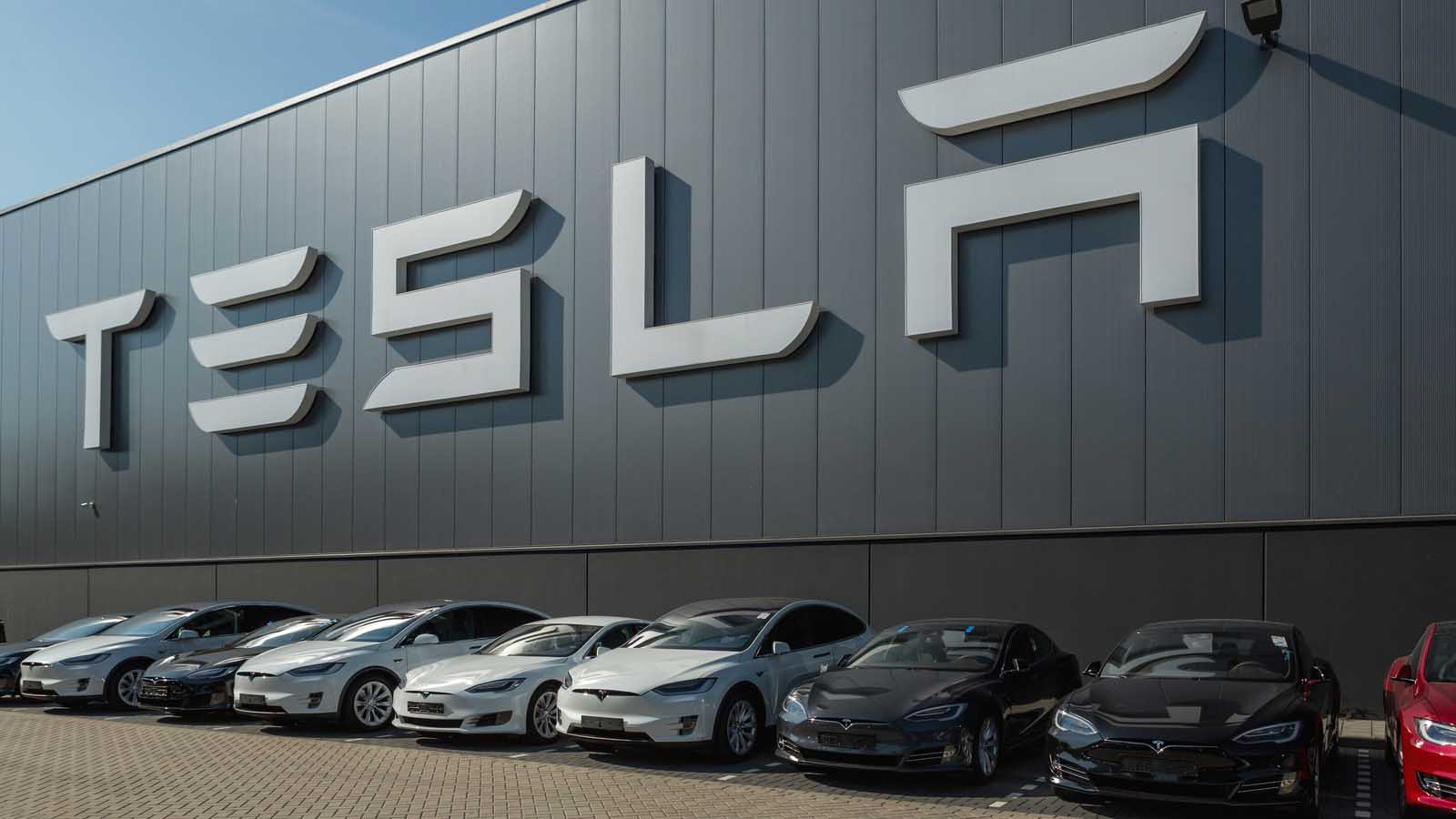 Tesla (NASDAQ:TSLA) stock has been under quite the spell in recent weeks. However, a turnaround seems to have started as more investors realize the long-term potential with this industry-leading EV giant. Of course, we must address the elephant in the room first.
Elon Musk's latest earnings call was not the best for Tesla shareholders. To many, Elon came across as excessively bearish, ranting about macroeconomics and a possible economic slump rather than focusing on Tesla's financials. From a neutral perspective, this is not what you want to hear from any CEO. But again, this is Elon we're talking about. He's no stranger to controversy.
Regardless, Mr. Market did not take kindly to his comments, with Tesla stock tumbling over 20% in the following days. As I wrote then, it was a golden buying opportunity. The stock has since bottomed out and recovered somewhat. Let's explore where it can go from here.
Recent Developments Create Uncertainty for TSLA Stock, But Upside Remains
Predicting near-term market moves is challenging. Tesla may still be at an inflection point as investors digest bearish market sentiment and examine the broader economy. Interest rates will likely stay high for a while, substantial weakening GDP and the jobs market. This could put some pressure on Tesla.
However, my bullish argument for Tesla focuses on its long-term prospects. Current interest rate pressures and concerns about temporarily softening EV sales seem immaterial when looking out five years. I simply see no serious competition emerging in the U.S., which should remain the premier global economic powerhouse this decade. Even in Europe and China, Tesla has thrived.
Most U.S. rivals appear hopeless due to profitability struggles. BYD (OTCMKTS:BYDDF) is Tesla's main international competitor but has no chance in America. I've previously compared Tesla to Apple (NASDAQ:AAPL), a premium brand in a hot new market with no real competitor. This seems apt, with Tesla seeing strong growth, despite economic pressures.
The EV shift has barely begun, with EVs constituting just 1% of vehicles right now. Tesla can scale immensely this decade as conditions improve. Of course, it's already a $700 billion company, so multi-bagger gains are unlikely in the short-term. But I believe triple-digit upside is achievable if you hold for years.
Tesla's Strong Long-Term Growth Prospects Remain Intact
Tesla's earnings per share are estimated to double from 2023 to 2026, taking its forward price-earnings ratio from 67-times to 30-times. Analysts see over $18.57 in earnings per share by 2032, nearly 6-times current levels. Much of this growth is priced in, but TSLA stock should have ample runway even in a decade.
New artificial intelligence technologies could spur more products, such as robots. Even 20% annual top-line growth would give Tesla sales approximating its current market cap by 2032. This seems pessimistic to me, given easing rates and momentum should accelerate growth. But even at that pace, Tesla has legs.
Naturally, nothing is guaranteed. Perhaps competition emerges or Tesla stumbles on execution. But indicators suggest Tesla retains pole position to ride the EV wave upwards for years to come.
Right now, sentiment has soured a bit due to the outlook for the economy and possibly some EV saturation in the near term. But the long view looks promising. As Warren Buffett says, be greedy when others are fearful. Being able to buy TSLA stock at under $200 per share seems like one of those moments.
Patience and Perspective Are Key
In investing, patience and perspective are crucial. Tesla is exceedingly volatile, with its CEO often triggering massive swings. But focusing on the long-term growth story helps investors navigate the ups and downs.
Tesla has a first-mover advantage in a rapidly expanding market. The company is executing well, with industry-leading technology, brand power, and vision. Mistakes happen, but Tesla continues reaching milestones that cement its leadership. Compelling companies sometimes have bumpy rides. For example, Amazon (NASDAQ:AMZN) fell 90% during the dot-com crash before rising 33,000% since. Netflix (NASDAQ:NFLX) lost 80% of its value in 2011-12 amid strategic pivots before appreciating more than 8,700% at its peak.
Obviously, Tesla can't deliver quadruple-digit gains with its current market cap. But it definitely reflects those stories – temporary issues masking enormous potential.
TSLA Stock Five-Year Price Target: How High Will It Be?
In five years, I think TSLA stock can realistically reach $450-$600 per share, barring a recession or some major Elon controversy. Yes, Tesla can double from here, but that requires holding through near-term turbulence. You must decide if that's worthwhile.
Personally, TSLA stock at $220 looks like a bargain for long-horizon investors. Eventually, the disconnect between Tesla's operational performance and that of its stock price should narrow substantially. That process won't be linear. But buying elite growth companies when they stumble often yields great returns over time. In my opinion, Tesla fits that bill today.
On the date of publication, Omor Ibne Ehsan did not have (either directly or indirectly) any positions in the securities mentioned in this article. The opinions expressed in this article are those of the writer, subject to the InvestorPlace.com Publishing Guidelines.