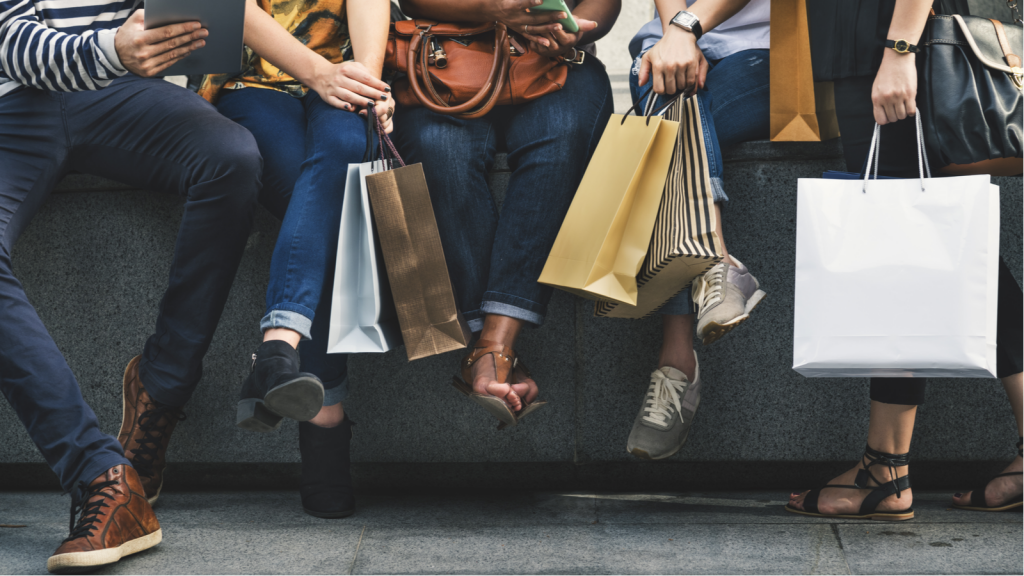 Thanksgiving is upon us, and beyond food, family and football, the annual holiday also means plenty of shopping. Black Friday and Cyber Monday sales events officially kick off the holiday shopping season. In particular, Cyber Monday is growing in popularity with consumers who use it to find deals online, notably for electronics.
According to data from Adobe Analytics, Cyber Monday sales totaled $11.30 billion in 2022. This was 24% higher than the amount consumers spent shopping on Black Friday the same year. This year, Cyber Monday sales are forecast to rise by 21% and reach $13.70 billion, and Cyber Monday is again expected to outpace the shopping done on Black Friday.
As the holidays approach, we look at three compelling stocks to buy ahead of Cyber Monday 2023.
The Gap (GPS)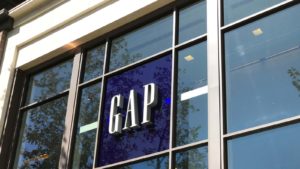 The Gap (NYSE:GPS) is back, and the clothing retailer's sales are likely to get even more of a boost thanks to the Black Friday and Cyber Monday shopping events. Year-to-date, the share price is now up 58%. It's a much needed rebound for the retailer, which has struggled in recent years with declining sales, high inventory levels, and multiple changes among its senior executive ranks.
Investors are piling back into GPS stock after the company reported better third quarter financial results than had been expected. In fact, the company just reported financial results that were so good, they sent GPS stock up 30% in one day. Specifically, the Gap announced an earnings-per-share (EPS) of 59 cents compared to the forecasted 19 cents. Revenue in the quarter came in at $3.77 billion versus $3.60 billion that had been estimated. Additionally, same-store sales were much better than expected having only declined 2% compared to the predicted 8.7% slowdown. To top it off, gross margins improved by 3.9 percentage points to 41.3%.
Much of the credit for the turnaround is going to new CEO Richard Dickson, who previously revived the Barbie franchise during his time as an executive at Mattel (NASDAQ:MAT) before helming The Gap.
Applied Materials (AMAT)
Shares of Applied Materials (NASDAQ:AMAT) fell 4% recently on news that the technology company is being investigated by the U.S. Justice Department over sales it made in China without the needed licenses. The news broke as the company was reporting its Q3 results, and it completely overshadowed what was a very strong print from the semiconductor equipment maker.
Despite news of the investigation, Applied Materials reported EPS of $2.12, which beat the consensus estimate of $1.99 among Wall Street analysts. Revenue in the quarter came in at $6.70 billion, which was ahead of analysts' expectations of $6.50 billion. Furthermore, Applied Materials also forecast a range of potential revenue for the current quarter with a midpoint of $6.50 billion. That compares with the consensus view of $6.40 billion.
Analysts seem to be looking past the Justice Department probe, with AMAT stock catching multiple analyst upgrades after its Q3 print. JP Morgan Chase (NYSE:JPM) raised its price target on the stock to $170 a share from $165 and maintained a "buy" equivalent rating.
Year-to-date, AMAT stock is up 54%. Over five years, the share price is up 324%. In short: buy the dip.
Amazon (AMZN)
If there's one compelling stock that's sure to get a boost from Cyber Monday, it's e-commerce giant Amazon (NASDAQ:AMZN). Investors who buy AMZN stock now are likely to catch it on the upswing, with the share price having risen 13% over the last month. The company's stock is now up 69% on the year.
That's a big turnaround from 2022 bear market when the share price fell 55% peak-to-trough. Not to mention that Amazon stock looks to have a potential catalyst coming up with the sale of motor vehicles on its platform.
The company recently announced that beginning in 2024 that it will allow automotive dealers to sell cars through its site. For the first time, consumers will be able to purchase a car online and then choose to pick it up or have it delivered to them by a local dealership. South Korean Hyundai (OTCMKTS:HYMTF) will be the pilot automaker to sell on Amazon. Additionally, Hyundai vehicles sold on Amazon will come equipped with the Alexa voice assistant.
Amazon said it plans to expand the vehicles sold directly on its e-commerce platform to include a range of other automakers. The vehicle sales are expected to be a big new revenue driver for Amazon. So much so that shares of online used car dealers such as Carmax (NYSE:KMX) and AutoNation (NYSE:AN) fell more than 5% on the news.
On the date of publication, Joel Baglole held a long position in AMAT. The opinions expressed in this article are those of the writer, subject to the InvestorPlace.com Publishing Guidelines.