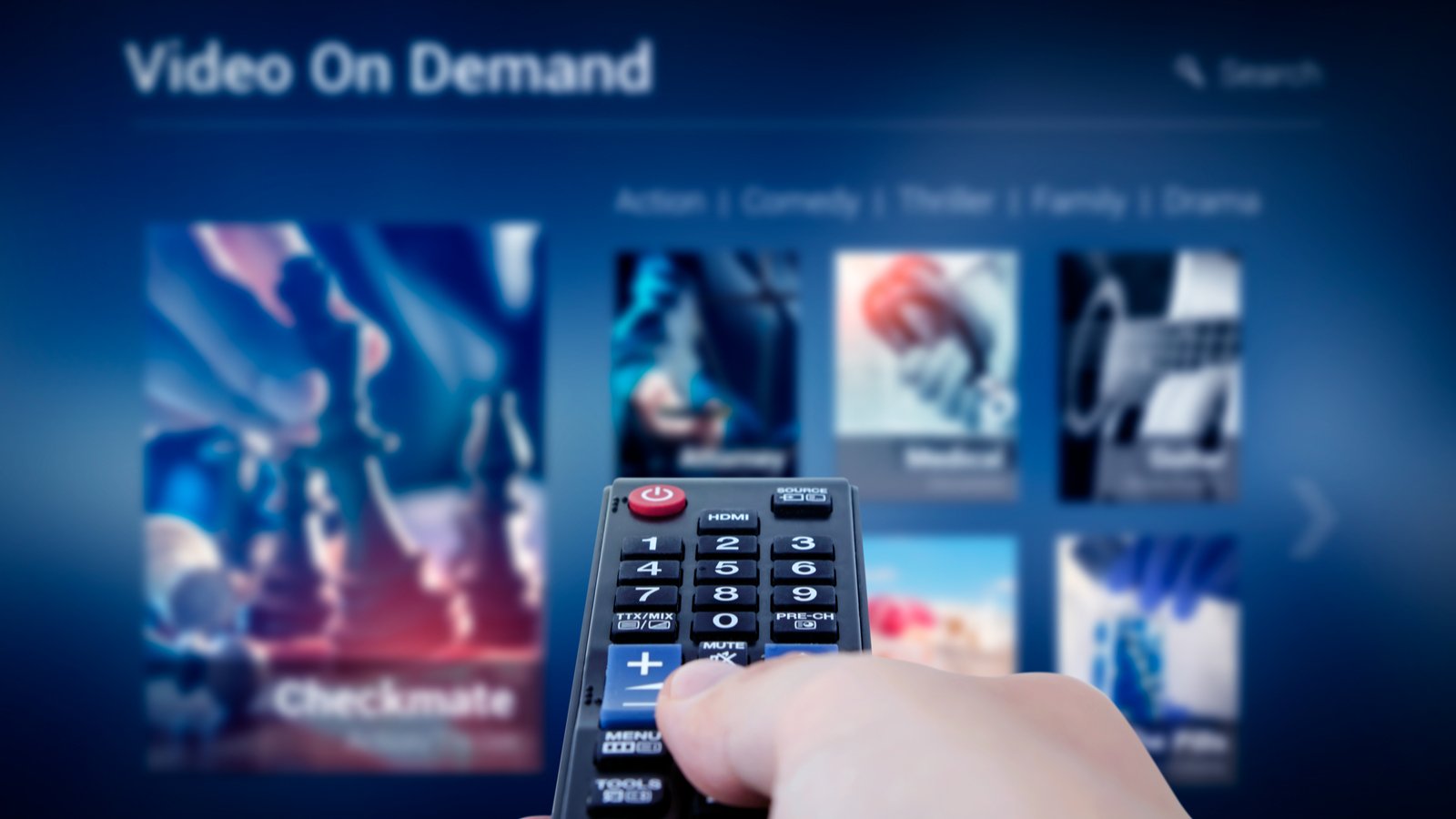 Since the pandemic, streaming wars have heated up as media companies fight for customer eyeballs. Initially, this new entertainment paradigm triggered a content rush. Streaming stocks increased content budgets and added shows on their platforms at a rapid pace.
Media companies realized that streaming as a distribution platform was rising while linear TV was declining. Indeed, there has been a drastic change. Today, consumers consider streaming as their first option for consuming video content. This sea change pushed media companies to adjust to the new model.
Due to the fierce competitive landscape, there is a clear divergence in performance. Netflix (NASDAQ:NFLX), one of the top streaming stocks, has consolidated leadership and pivoted to profitability. It's using its distribution scale to reach more consumers and make money.
Meanwhile, smaller streaming platforms such as Paramount+ have struggled to reach scale. Due to lower subscribers and increasing content costs, it is suffering losses that threaten its future.
Considering this backdrop, investing in the best streaming stocks requires separating winners and losers. Winners have millions of subscribers, own massive intellectual property and are on the path to profitability. The following streamers possess these attributes and will dominate streaming.
Netflix (NFLX)
Among streaming stocks, Netflix is the only streaming service consistently generating profits. Unlike its peers burdened by declining linear television, it's free from these legacy issues. Furthermore, as the streaming pioneer, it had a massive head start before competitors entered the space.
Today, the company boasts over 247 million global subscribers and is the largest streaming platform. But the streaming giant isn't resting on its laurels. It continues to add more exciting content to its platform, driving increasing subscriber growth. Those efforts are paying off, as the 8.76 million subscribers added in the third quarter of fiscal year 2023 showed.
Netflix's profitability also sets it apart from all other streamers. While peers generate losses and negative free cash flow on streaming, its streaming business is highly profitable. In its third-quarter release, management forecasted free cash flow of $6.5 billion for fiscal year 2023.
The streaming platform offers great shows like "One Piece," "Sex Education," "The Witcher," "Squid Game" and "Top Boy." That is attracting more subscribers and enhancing the stickiness of current users. Furthermore, its advertising business is ramping up and could be a substantial revenue contributor.
Netflix is a streaming leader you can buy for growth and profits. Its revenues grew by 7.8% in the most recent quarter. Lastly, it's profitable and trades at 50 times 2023 free cash flow.
Disney (DIS)
Year-to-date (YTD), Disney (NYSE:DIS) has massively underperformed Netflix. It's up 6%, while Netflix has soared 58%. However, as the turnaround engineered by CEO Bob Iger takes shape, Disney could be one of the winning streaming stocks.
Disney's problems have been mainly self-inflicted. First, the botched leadership transition only caused more turmoil. Secondly, Disney+, its direct-to-consumer business, has been running huge losses. Lastly, the drag from the declining legacy business that includes linear networks such as ABC.
Given its brand strength and impressive intellectual property, Disney can turn the ship around by achieving profits in streaming. Since coming back as CEO, Bob Iger has targeted getting to profitability in streaming through cost cutting. In the fourth quarter of the fiscal year 2023, the company disclosed it was on the path to exceeding $7.5 billion in savings.
While streaming costs have been a problem, revenues and subscribers are growing. In the fourth quarter, direct-to-consumer revenues were $5 billion, an increase of 12% year-over-year. Disney+ added 7 million core subscribers. The segment also showed material improvements in profitability as operating losses narrowed to $420 million from $1.4 billion in the previous year.
Management expects that the company's streaming business will achieve profitability by the end of 2024. Moreover, they expect free cash flow to increase materially and approach pre-pandemic levels. Disney has powerful brands it can lean on. It's one of the top streaming stocks to buy before profits improve substantially.
Warner Bros. Discovery (WBD)
Warner Bros. Discovery (NASDAQ:WBD) owns streaming platform HBO. It acquired the service after the WarnerMedia and Discovery merger. Today, its direct-to-consumer segment includes HBO, Max and Discovery+ and had 95.1 million subscribers at the end of Q3 2023.
As its direct-to-consumer business scales, the studios and networks segment have been the major contributors to company profits. However, management is quickly bringing the streaming segment to profitability. Notably, the direct-to-consumer segment swung to a profit in Q3 FY2023 with $111 million in adjusted EBITDA.
Although the segment lost 0.7 million subscribers in the third quarter, revenues increased 5% year-over-year (YOY). The growth was due to a 5% increase in distribution revenue due to price increases in the U.S. and some international markets. Additionally, advertising revenue grew 29%, driven by subscriber growth on its Max U.S. ad-lite platform.
One major issue confronting Warner Bros is its massive $45.3 billion debt load. However, management has the debt under control. The company generated $2 billion in free cash flow in Q3 and expects $5 billion in free cash flow by the end of the year. It is deploying its free cash flow to pay down debt and retired $2.4 billion in the third quarter.
Going forward, the company will benefit as it maximizes its top franchises such as "Game of Thrones," "Harry Potter" and "Superman." Subscribers declined in Q3 due to a lighter content slate from the strikes, but management expects a rebound going forward. Furthermore, new releases in 2024, such as the new season of "True Detective," will drive subscriber growth.
On the date of publication, Charles Munyi did not hold (either directly or indirectly) any positions in the securities mentioned in this article. The opinions expressed in this article are those of the writer, subject to the InvestorPlace.com Publishing Guidelines.