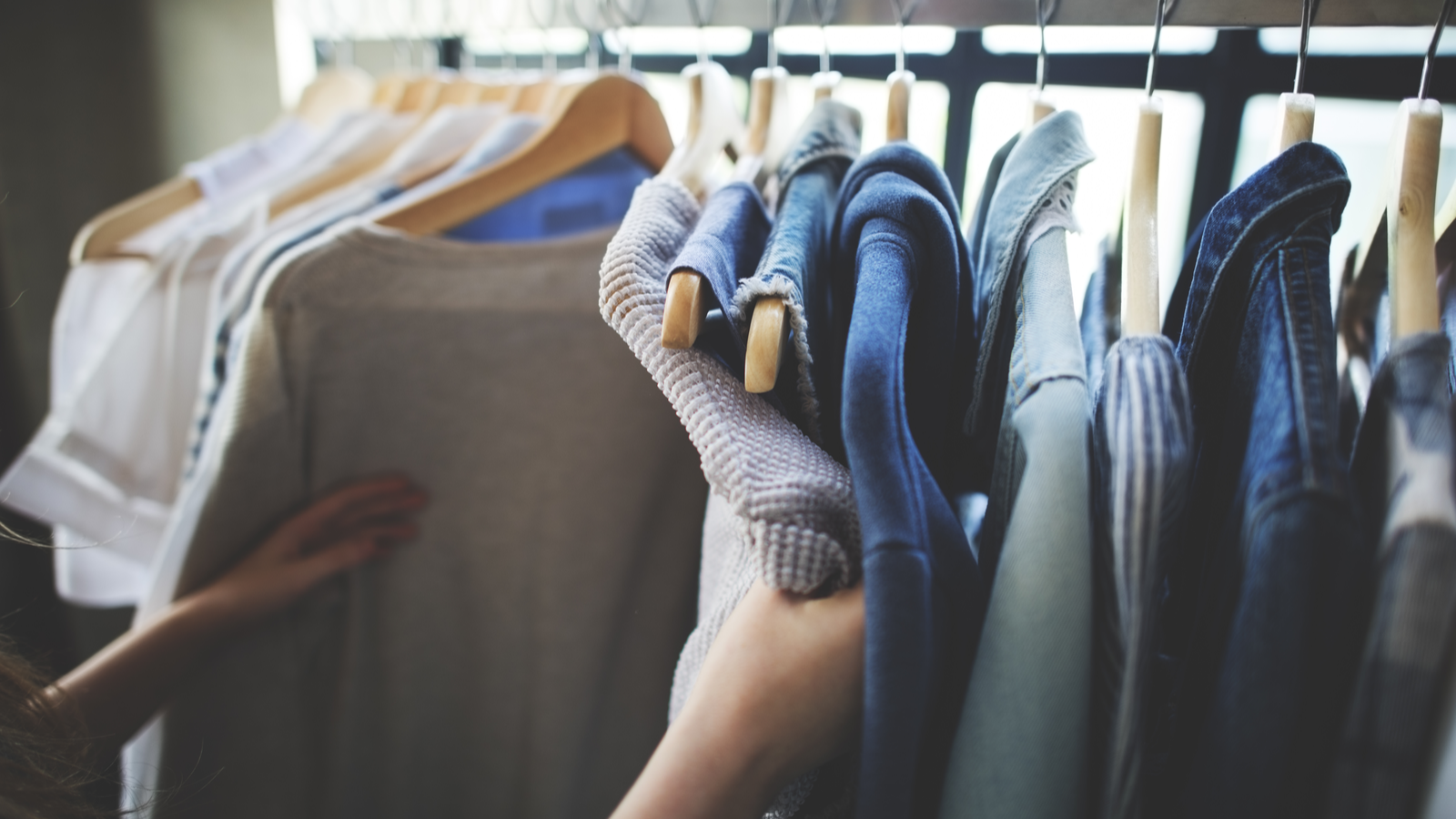 In the realm of the clothing sphere, notorious for its environmental footprint, a transformation is underway.
Global brands that are typically part of the problem are now passionately championing the cause of sustainable fashion. Moreover, these companies are revising their operational blueprints, sourcing organic materials, endorsing ethical production practices, and investing in renewable energy.
This paradigm shift is a nod to environmental stewardship and a response to consumers' growing demand for greater transparency. These trailblazers are not only aligning with environmental, social, and governance (ESG) standards but also positioning to outperform in the financial realm. The journey is incredibly challenging, with numerous sustainability hurdles to overcome. Still, the future of sustainable fashion stocks looks mighty promising, signaling a win-win for both the planet and investors.
Tapestry (TPR)
Tapestry (NYSE:TPR) is the parent company behind popular luxury brands in Coach, Kate Spade, and Stuart Weitzman.
TPR merges financial resilience with robust sustainability initiatives. Though its stock is down by double-digit margins this year, the company is exhibiting auspicious signs in contrast to the S&P 500. It is focusing on improving inventory levels. With an attractive valuation and profitability, set against a backdrop of decreasing inflation, Tapestry is a noteworthy.
Simultaneously, Tapestry's commitment to sustainability is evident in its "Fabric of Change" ESG strategy. According to its 2022 sustainability report, the company aims to reduce greenhouse gas emissions by 42.5% by 2030, targeting net zero by 2050. Tapestry's social responsibility efforts include aligning executive compensation with equity, inclusion, and diversity goals. These dual focuses on financial performance and sustainability make Tapestry a compelling choice for investors targeting long-term growth and corporate responsibility.
PVH (PVH)
PVH (NYSE:PVH) housing popular brands like Calvin Klein and Tommy Hilfiger, is one of the most noteworthy players sustainably and ethically. PVH's "Forward Fashion" strategy represents an active transformation. Further, it focuses on climate action, human rights, and diversity, incorporating a comprehensive climate risk scenario analysis. The company has achieved 60% renewable energy usage in its facilities, collaborating closely with suppliers to reduce greenhouse gas emissions.
Moreover, PVH is making powerful efforts, including the sustainable supply chain financing program and a $10 million investment in the Fashion Climate Fund. These prove its dedication to a greener future. Also, beyond the environment, PVH is deeply invested in social equity by launching a global mentorship program focusing on diversity. Hence, this balance of solid financials marked by impressive profitability metrics and a steadfast commitment to sustainability and diversity makes PVH a standout in the apparel sphere.
Lululemon (LULU)
Lululemon (NASDAQ:LULU) is a  renowned athletic apparel maker, making remarkable strides in both financial performance and sustainable business practices. Despite a softening economy, it has done exceedingly well in posting stellar results across both lines.
Moreover, Lululemon's shares are soaring in value lately, approaching an all-time peak as it joins the prestigious S&P 500 index. This financial upturn is bolstered by an 18% bump in fiscal second-quarter profit, driven mainly by robust sales in China. Reflecting this success, Lululemon has boosted its full-year guidance. LULU anticipates sales between $9.51 billion and $9.57 billion, with expected profits ranging from $12.02 to $12.17 per share.
In tandem with its financial achievements, Lululemon is ardently pursuing its "Impact Agenda", committed to sustainability and equitable business operations. The company aims to achieve full diversity and pay equity within the next couple of years. This proves their commitment to the well-being of over 100,000 supply chain workers. Also, they will be providing comprehensive well-being training for its employees.
Recently, it pledged a $75 million investment towards global social impact by 2025 while setting ambitious targets. The first is ensuring 100% sustainable materials in their products by 2030 and achieving 75% by 2025. Moreover, it is committing to use 100% renewable electricity by 2021, reducing carbon emissions in its supply chain by 60% by 2030.
Therefore, its dual focus on solid financial growth and impactful sustainability initiatives positions Lululemon as a leader in both the business and environmental spheres.
On the date of publication, Muslim Farooque did not have (either directly or indirectly) any positions in the securities mentioned in this article. The opinions expressed in this article are those of the writer, subject to the InvestorPlace.com Publishing Guidelines.