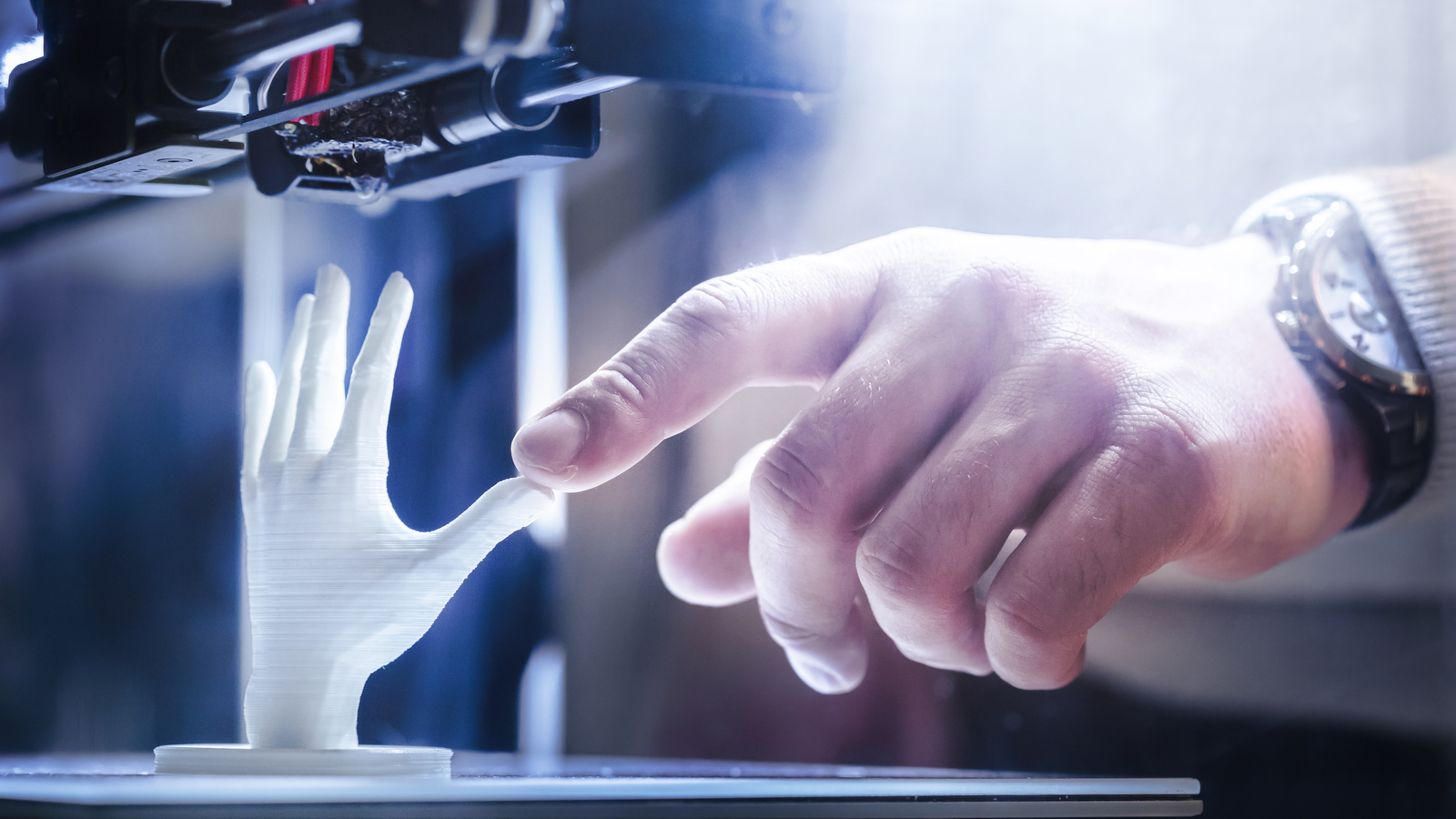 After a heartening post-pandemic rally, The 3D Printing ETF (BATS:PRNT) peaked in early 2021 at about $50, only to fall to less than half of its value at this time. Despite this decline, individual 3D printing stocks show varying performance, underlining the sector's inherent volatility. That mixed trend in the 3D printing market reflects both challenges and opportunities within this innovative industry.
Conversely, the long-term outlook for 3D printing is bright. Grand View Research anticipates a spectacular compound annual growth rate (CAGR) of 23.3% through 2030, projecting the industry's revenue to soar to $88.28 billion. That growth trajectory offers a compelling narrative for future-oriented investors.
Thus, as the 3D printing industry evolves in its early stages, savvy investors are eyeing opportunities for meaningful engagement. Amidst this backdrop of potential and unpredictability, wagering on 3D printing stocks could yield significant rewards, making it an exciting time for stakeholders in this innovative sphere.
Stratasys (SSYS)
Renowned for its comprehensive range of 3D printing services, Stratasys (NASDAQ:SSYS) spreads its tentacles beyond its hardware stack to include software and materials for polymer additive manufacturing. This diversification, coupled with its on-demand 3D printing capabilities, has led the company to a market capitalization of just over $750 million, marking it as a significant prospect in the field.
Moreover, its forward EBITDA growth of a robust 31% significantly exceeds the sector median of 6.79% by a whopping 346%, indicating a solid financial foundation. Additionally, in its recent third quarter, Stratasys reported non-GAAP earnings per share of four cents, beating estimates by a mere cent. Moreover, its revenue reached $162.1 million, slightly outperforming expectations and growing 3.3% in constant currency. Consequently, with analysts from TipRanks suggesting a Strong Buy and foreseeing a 40% upside potential, Stratasys is in an advantageous position in the 3D printing industry.
Nano Dimension (NNDM)
Nano Dimension (NASDAQ:NNDM), an additive electronics manufacturer known for its DragonFly IV 3D printer, is a noteworthy contender in the 3D printing stock market. Although categorized as a volatile penny stock, it has shown an upward trajectory, increasing by 6% year-to-date. This ascent reflects the company's promising direction.
Plus, the company reported a 33% year-over-year increase in revenue for the second quarter, reaching $14.74 million. This growth was complemented by a rise in adjusted gross margin to 48%, up from 40% in the same quarter the previous year. Additionally, the company significantly reduced its net loss from $39.73 million in the previous year to $9.12 million, a testament to its financial positioning and operational efficiency.
Furthermore, Nano Dimension has been actively involved in corporate strategy, opposing the proposed merger between Stratasys and Desktop Metal (NYSE:DM). In advocating against this merger, Nano Dimension is prioritizing its corporate strategy and shareholder interests.
Altair Engineering (ALTR)
With a robust market capitalization of $6 billion, Altair Engineering (NASDAQ:ALTR) has established a formidable presence in the 3D printing arena. Its suite of simulation tools has significantly impacted the additive manufacturing process. Its Inspire Print3D product efficiently streamlines product development and reduces manufacturing costs. The acquisition of Gen3D, a firm specializing in design software and consultancy, has further enhanced Altair's 3D printing capabilities.
Moreover, Altair Engineering reported encouraging third-quarter earnings per share of 14 cents, surpassing estimates by 10 cents. That financial success was underscored by a revenue increase of 12.3% year-over-year to $134 million, outperforming expectations by a hefty $6.62 million.
Furthermore, Altair's EBITDA showed a remarkable year-over-year growth of 118%, exceeding the sector median by 2977%. Furthermore, Altair's operating cash flow growth of 265% eclipses the sector median of 17.41% by a staggering 1,419%, making it an attractive prospect for investors in the 3D printing industry.
On the date of publication, Muslim Farooque did not hold (either directly or indirectly) any positions in the securities mentioned in this article. The opinions expressed in this article are those of the writer, subject to the InvestorPlace.com Publishing Guidelines.